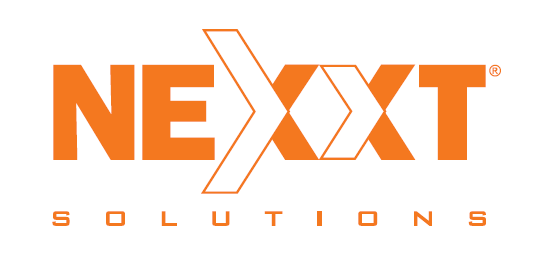 NOTE:

Your N Router

is compatible with any Operating System

for setup, it only requires a internet browser to access it. ( IE, Mozilla, Firefox , Chrome, Safari, etc).




Here are the steps to install a new firmware on your Nexxt Device:


1. First download the latest firmware of your Nebula 300, clicking

HERE

.
2. Open your browser (IE,Mozilla,Firefox,etc) and enter the IP address of the router "192.168.0.1" by default. This will prompt you to type some credentials to access the route
r webpage.
3. Use "admin" as password.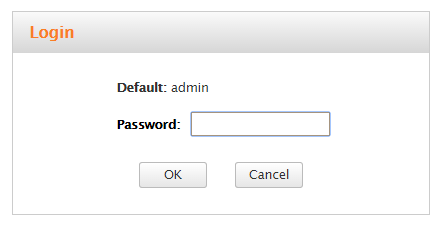 4. On the main screen, click on "Advanced" in the middle of the webpage.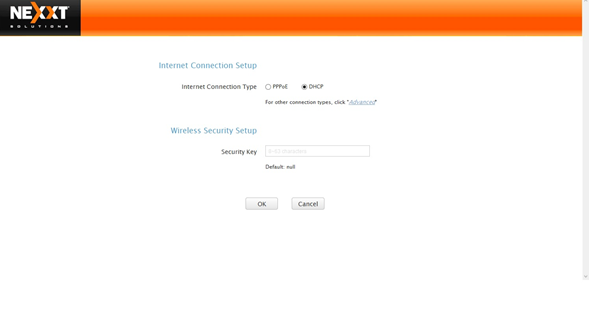 5. On "Advanced" settings, click on the "Tools" tab.

6. Click on "Upgrade".

7. On the "Upgrade" tab, press the button "Select file" to upload your firmware. You'll see another window to browse the firmware file, then press "OK" to upload.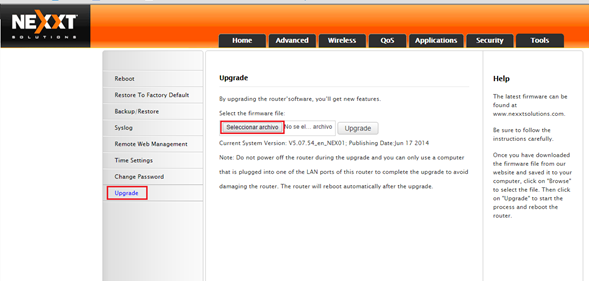 8. After upload, please click on "Upgrade".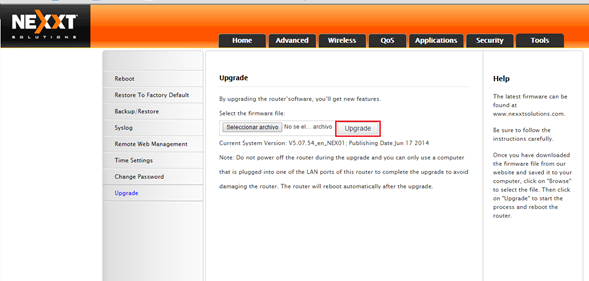 9. After upgrade, this router will prompt you automatically to reboot your router.