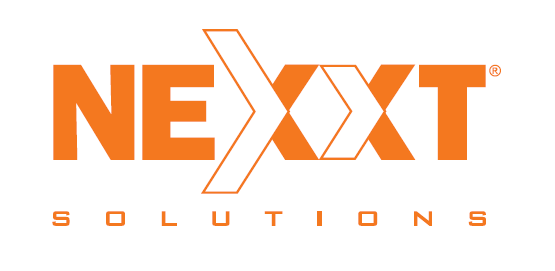 This article only apply for the Cosmos 1200.

N
OTE:
Your N Router
is compatible with any Operating System
for setup, it only requires a internet browser to access it. ( IE, Mozilla, Firefox , Chrome, Safari, etc).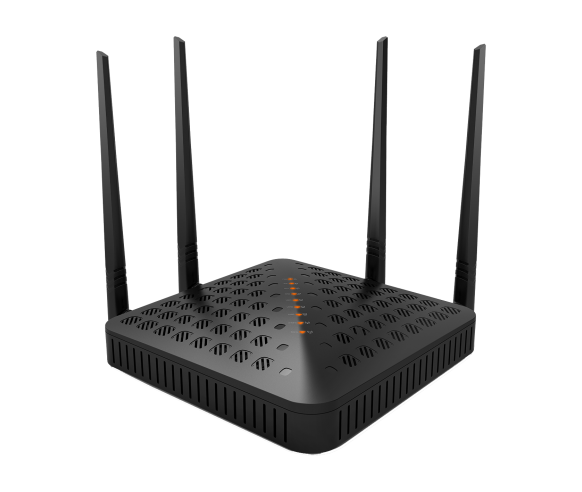 Wireless 2.4 GHz Configuration Guide
NOTE: In case you are going to use a laptop, please disconnect it from any wireless connection, and work directly with the Cosmos 1200.

STEPS:

1. Connect one end of the Ethernet cable to the Cosmos 1200 and the other end to your computer.
2. Press the RESET button for 30 seconds and release.
3. Make sure your firewall and antivirus are disable in case they block the configuration page.
4. After the reset and all the connection are done, open your browser and enter the following IP address in the search bar 192.168.0.1 this will let you access to the router webpage.

5. When the login page is available please enter the password "admin" to access the router configuration page.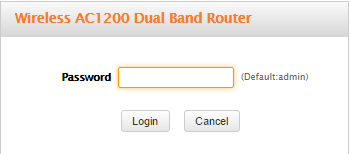 6. Select the "Advanced" link to access the main configuration page.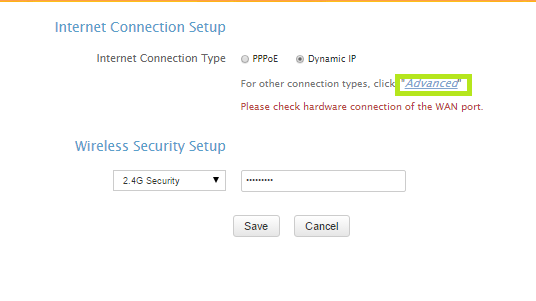 7. Select the "Wireless" tab in the top. In the "Basic Setting" select the "Band" you will use with your router "2.4GHz or 5GHz", in this article we are going to use 5GHz.
8. Band choose 2.4 GHz.


NOTE: This router use two bands 2.4GHz and 5GHz, remember disable the band you will not use and the Guest Network to avoid confusion.


9. 5GHz Wireless press the check box to enable this feature.
10. SSID Broadcast Enable this option to see the name of the wireless signal in your computers or devices.
11. SSID The default name of the router will be Nexxt_5G_xxxxx if you want, you can keep this name or you can change it for the one you want.
12. Channel Bandwidth to get the best wireless performance choose 80.
13. Save the configuration.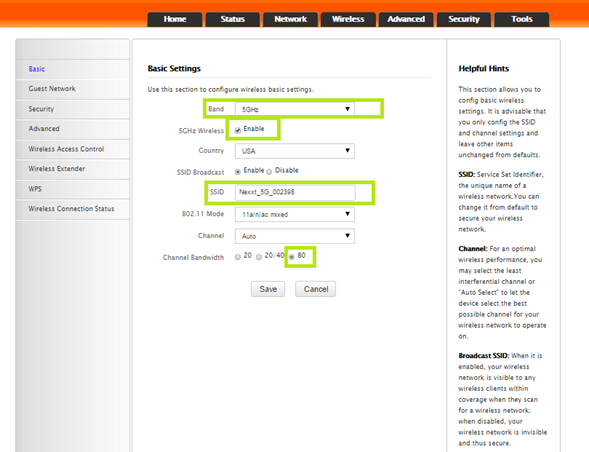 14. After save the configuration select the Security tab on the left, to set the wireless security password.
15. Select the Band and the SSID. In this case will be 5GHz and the Nexxt_5G_xxxxx.
16. Select the Security Mode recommended WAP-PSK/WPA2-PSK.
17. Select the Authentication type preferred WPA2-PSK.
18. Select the Cipher Type in this case based on the Security type and the Authentication type choose TKIP+AES.
19. In the Security Type by default the password is 123456789 you can use this one or type the one you want to use.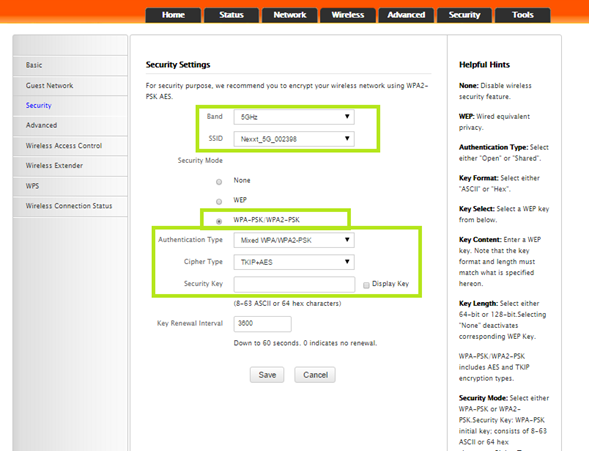 20. After hit the save button you wireless is configured.